Office hours
Mo - Fr:
9:00-12:00, 15:00-18:00

Sa:
17:00-18:00

Directions
Address
Salzburger Straße 40
5630 Bad Hofgastein
Route
Contact
Children's bikes and trailers
Everything for the young ones and more.
Cycling with the whole family - big or small: Grandparents, mum and dad, children, everyone can come along. In addition to our city and trekking bikes and child seats, we offer a wide range of children's bikes from 12" running bikes to 26" youth bikes.
From the 20" wheel size upwards, there is also a possibility of an electric children's bike .  For those who want to master the uphill rides on their own, Pyro's extra light children's bikes are available for rent. 
If the kids are still too small to ride on their own, we offer a wide range of trailers. No matter whether in the baby hammock in the trailer or to ride along in the trailer, your child sits safely and has a lot of fun. 
Book your bike at
info@bike-gastein.at or +43 650 99 84 119
Kinderanhänger
Thule 2-Sitzer
Kinderanhänger
Croozer 2-Sitzer
Nachläufer
Weehoo i Go Pro
Leichtes Kinderrad
Pyro
16" 5,6 kg / 20" 7,5 kg / 24" 8,6 kg / 26" 9,5 kg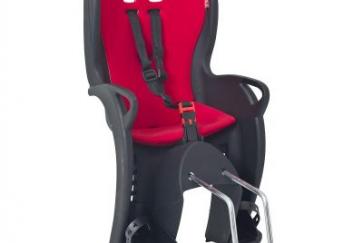 Kindersitz
Hamax Kiss / Zenith
Montage am Sattelrohr sowie Gepäckträger möglich
Kinder E-Bike
Ben-E-Bike
Antrieb: Nabenmotor 30 Nm Akku: 250 Wh / 175 Wh
Kinderrad
Giant / Mondraker
12" / 14" / 16" auch mit Stützräder verfügbar
Kinderanhänger
Singletrailer 1-Sitzer
Our prices
| | | | | | |
| --- | --- | --- | --- | --- | --- |
|   |   | 1 day | additional day  | 1 week | additional week |
| Trailer (Thule / Croozer / Weehoo) |   | 25,- EUR  | 15,- EUR | 100,- EUR | 80,- EUR |
| Children's bikes |   | 15,- EUR | 10,- EUR | 65,- EUR | 50,- EUR |
| Lightweight children's bikes |   | 20,- EUR | 15,- EUR | 95,- EUR | 75,- EUR |
| Kids E-MTB |   | 32,- EUR | 25,- EUR | 155,- EUR | 125,- EUR |
| Kids E-Fully |   | 42,- EUR | 32,- EUR | 200,- EUR | 160,- EUR |
| Child seats |   | 10,- EUR | 5,- EUR | 35,- EUR | 25,- EUR |